It's no understatement to say that your brakes are among the most important elements of your vehicle. They're your first and best line of defense against accidents and injury-after all, they're the only way you have to stop your car! Yet there are far too many drivers all across the Limerick, Delaware County, and Phoenixville, PA, areas who simply ignore regular checks and maintenance on their brakes.
Not only is ignoring your brakes increasing the potential for disaster, but it can also be very costly from a maintenance standpoint. Let's explore the importance of good brake maintenance, the signs it's time to have your brakes checked, and the answer to the question, Where can I find brake service near me?
Brake Service near Phoenixville, PA
The Importance of Brake Maintenance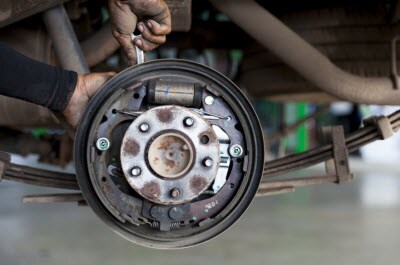 The most obvious reasons to keep your brakes in good working order is to maintain your safety, and the safety of both your passengers and the other drivers on the road. If you can't stop, you're likely to have a catastrophic accident, which could result in death or lifelong injuries.
Beyond that, however, if you wait until you hear indications of a problem before having your brakes checked, it could be a much costlier fix. Brakes that have grounded the pads all the way down can score your rotors, and it's much more expensive to replace rotors than it is to just replace brake pads. Having your brakes looked at on a regular basis is an important part of your car's routine maintenance.
Signs Your Brakes Need to Be Checked
There are a number of signs that your brakes need to be checked. Most are related to the way your car sounds and feels when you step on the pedal. Pay close attention to what your vehicle is trying to tell you; these signs are essential to keeping you safe, and they come in three basic words: look, listen, and feel.
Look
Your car's dashboard lights are its means of telling you when something is not right. Watch for indicator lights on your dashboard, such as ABS or BRAKE. These are signs of a problem that you should have checked right away.
Listen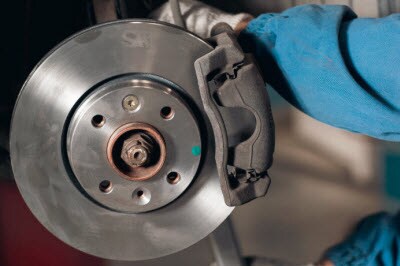 First, if you hear a squeaking noise, it could be from moisture or it could be due to friction from your brake lining. If it doesn't let up after a few minutes of driving, or if it's very loud, it might be representative of a problem that needs to be addressed. If you hear a grinding noise, that means that your pads have worn down and are grinding against your rotors and drums. Get the brakes checked and changed quickly.
Feel
Pay attention to whether your car feels like it's pulling when you brake. If so, it could be that your brakes have worn unevenly, or due to an issue with the fluid in your lines, both problems need to be corrected. If you need to pump your brakes, that's a potential indicator of brake system problems.
Brake Service near Me at Tri County CDJR
If you're in the Phoenixville, Delaware County, or Limerick regions, and you need brake service near me, call Tri County Chrysler Dodge Jeep Ram. Our technicians are ready to protect you, as well as your passengers. Give us a call to schedule your service appointment today.