Regularly changing the oil and filter inside your vehicle is a simple yet important maintenance task that too many drivers don't make a priority. Whether you use your vehicle for light commuting around town or you're a high-mileage driver, keeping a regular maintenance schedule is important to extending the overall life of your vehicle's engine. Ignoring routine maintenance can be costly, and you'll be surprised at how fast and simple it actually can be.
If you're a driver in Limerick, Phoenixville, and Delaware County, and you find yourself asking, Where can I get an oil change near me? keep reading below and stop ignoring that oil change light on your dashboard.
Why is Regularly Changing My Oil Important?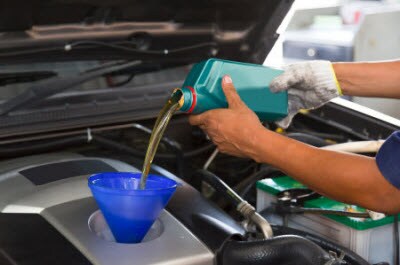 Think of your engine as the heart of your vehicle. Inside, you'll find a multitude of metal parts moving together to keep your car in motion. Oil is needed to lubricate these parts, absorbing the heat created by friction. Without oil, your engine would quickly start to overheat and break down.
Over time, your engine's oil will become exposed to things like moisture, air, and dirt particles, and will begin to oxidize. You'll notice that the oil begins to look like a dark sludge. If not changed, this sludge can gunk up your engine, making it harder for parts to move freely, and causing the engine to overheat. It can also lead to things like lower fuel economy and decreased engine power, or worse, like a seized engine. A broken engine can be an expensive fix and could easily be avoided by making regularly scheduled maintenance appointments.
Where and How Often Should I Plan to Schedule an Oil Change near Me?
The service team at Tri County Chrysler Dodge Jeep Ram is a great resource, whether your vehicle's in need of dependable service or if you're just looking to have a few questions answered by an expert. Often, people put off routine maintenance out of fear of being stuck at a service center for hours. The great news is, oil and filter changes, when done by a trained professional, are generally a very fast and smooth process.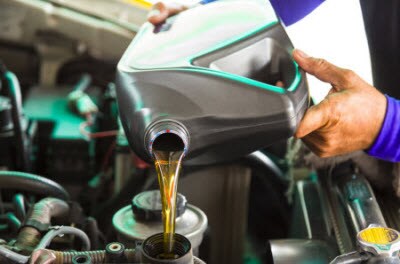 Your owner's manual will tell you exactly how many miles your vehicle can run between oil changes, but the general rule you should try to follow is every 3,000 to 5,000 miles. The frequency might start to increase with the age and use of your vehicle, but this range is generally a good rule to follow. Above all, you should always consult with one of our licensed service technicians on best practices.
Schedule an Oil Change Today
Ignoring routine maintenance like regular oil changes can end up being a costly risk that's easy to avoid. Our team of licensed technicians provide quick and thorough care of your vehicle, and will have you back on the road in no time. If you're in the Limerick, Phoenixville, or Delaware County region and in need of a quick oil and filter change, don't keep putting it off. Use our online portal to schedule a service appointment today!